Juliette Whatley Memorial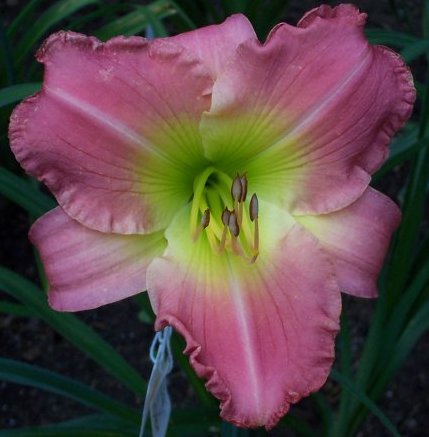 JULIETTE WHATLEY MEMORIAL (Whatley, 1995) Tet, 24" M, 6" Sev.
Rose pink self with green throat. (Pink Fanfare x sdlg). Oscie's catalogue says "A clean rose pink with a very conspicuous large green throat, ruffle, flat form. Multi-region performance and a very easy parent are its main features." It has performed well for me.