Ticket To Ride (Mussar, 2018)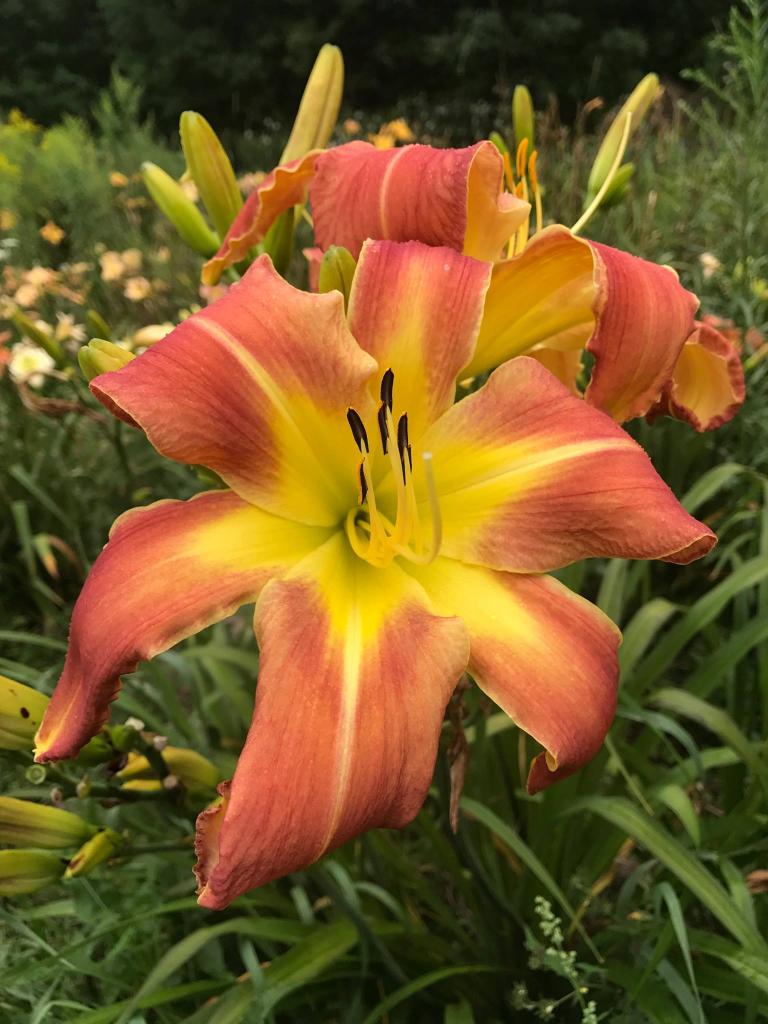 Tet. 43" tall, 8" bloom, 25 buds, 4 way branching. Late season bloomer, Dormant. (Big Bird's Friend x Webster's Pink Wonder). Fertile both ways.
She's got a Ticket To Ride, but she don't care, sang the Beatles. Well I care and hope others do too! Ticket To Ride is a tall, well branched large bloom that stands out like a beacon in the late season garden. Both parents to Ticket are notoriously difficult pod parents so it is a wonder that this seed ever got made. I did get pods on it using I Saw Her Standing There this summer without trying too hard so I expect Ticket will be much easier to pod than either of its parents. The pollen was easy to use. Should breed for large pink blooms with the right crosses. Paul Gellatly exclaimed over this when he saw it at its peak bloom.
$100 DF