Tauer Jewel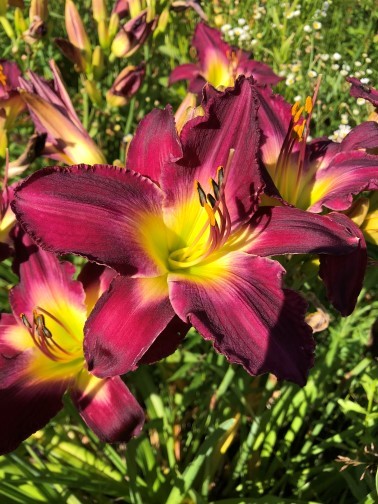 This is a memorial 2019 registration and will not be commercially available. Tauer Jewel is named in memory of a friend of our's sister Dorothy who passed away earlier this year.
This is a large 8" bloom that is carried on 34" tall scapes with 3 way branching and an average of 15 buds. It is a tet, mid-season bloomer with a semi-evergreen foliage habit. It is from a cross of Connect the Dots x Purple Cheetah which was an effort to see if the larger spots of Purple Cheetah would perhaps interact with the speckles from Connect the Dots. The bloom is a nice burgundy with a lighter watermark but does not exhibit any spots. Still it is an attractive bloom and I am pleased that it will serve to remember a loved one who is no longer with us.
Not available for sale.