Spots and Stripes (Mussar, 2018)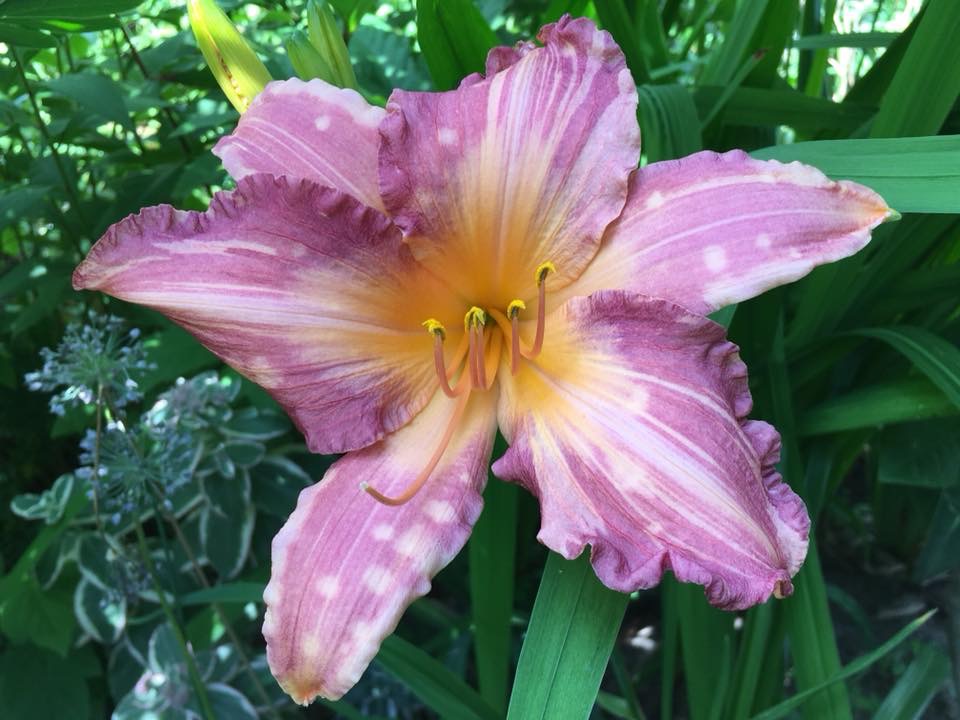 Dip 33" tall, 6" bloom, 18 buds, 3 way branching. Early-mid season bloomer, Dormant. (Pitter Patter x Pink Stripes).
A unique cultivar in that it inherited the spots from Pitter Patter and the stripes from Pink Stripes. It is the first introduction from Pitter Patter that shows the spots and was the only seedling from this cross to show any patterning at all. The spots are more frequent with warmer temperatures but are always present. I would have had more dried scapes to display however our dogs appear to have broken most of them off. I have done some sib crossing with it so it is fertile both ways but have yet to see any kids out of it. Makes small fans like its pod parent. Extremely limited due to previous reservations.
$150 / SF