Spot The Dot (Mussar, 2018)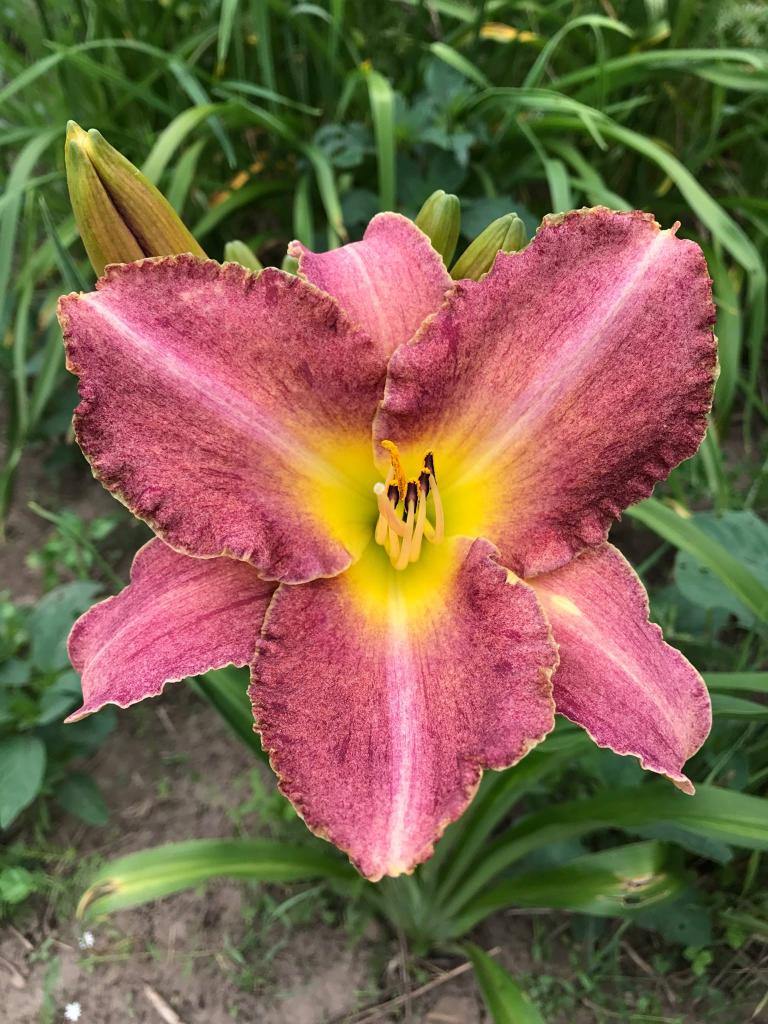 Tet. 28" tall, 6" bloom, 24 buds on average, 5 way branching. Early-mid season bloomer, SEv (Connect the Dots x Wedding Band). Fertile both ways.
I have been breeding for speckled and spotted daylilies for many years and Connect the Dots has been a good parent for me. These types show day to day variability exhibiting speckles and sometimes streaks. Pod and pollen fertile. A good performer in the garden and a striking bloom.
$100 / SF