She Loves You (Mussar, 2018)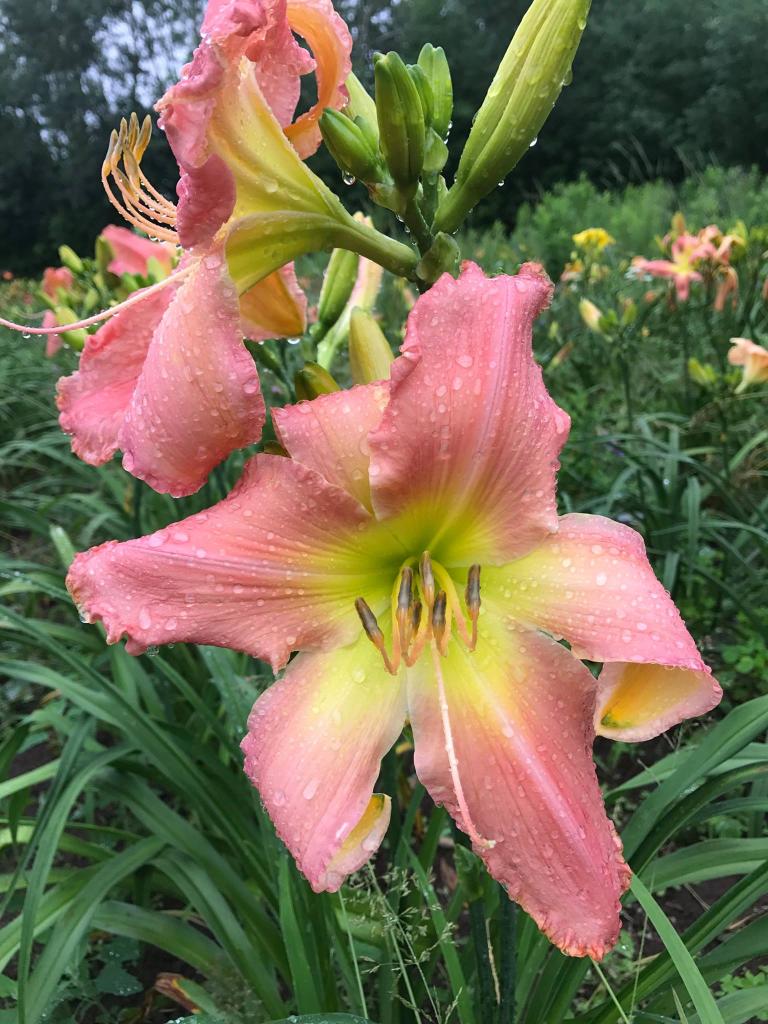 Tet. 32" tall, 8.5" bloom, 13 buds, 3 way branching. Midseason bloomer, Dormant. (Webster's Pink Wonder x Barbara White).
She Loves You, ya, ya, ya and I love this bloom too! This is an immense bloom in the garden and will stop you in your tracks. Webster's Pink Wonder is a very difficult pod parent but I have had a few seedlings from it now and they have been impressive. While I'd like the bud count to be higher, for large blooms like this, I give more leeway. It did set pods with Heavenly New Frontiers this summer and the pollen works fine.
Limited. $100 / SF