Rosemary Mussar (Mussar, 2013)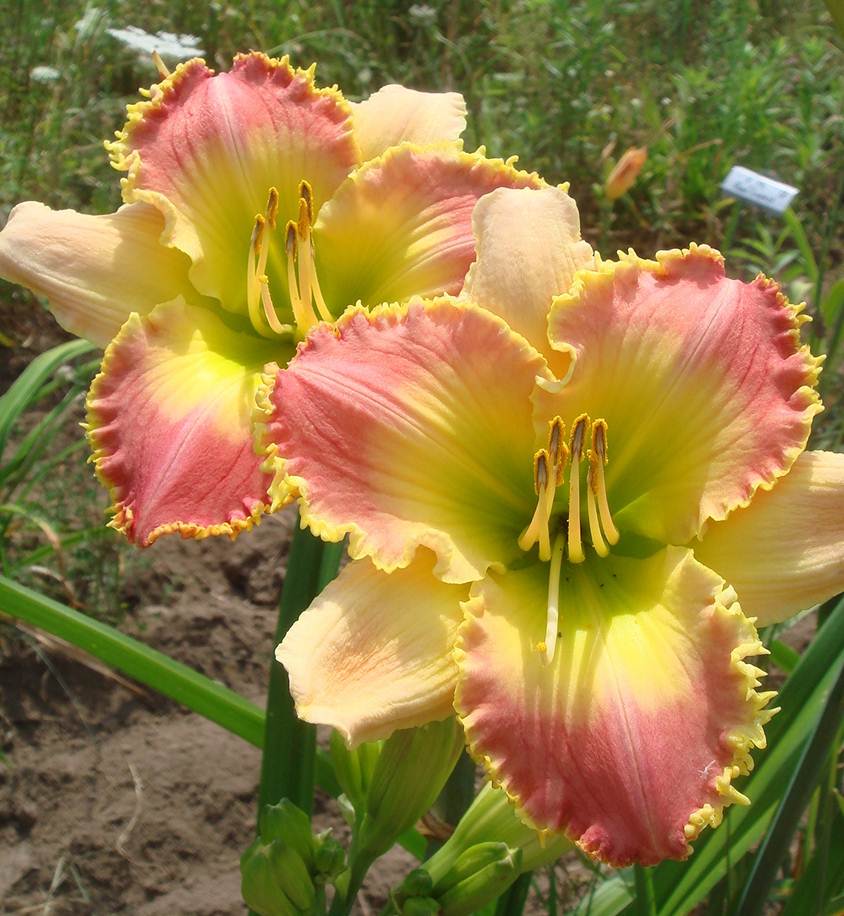 This beautiful bright neon pink bi-tone is named for my mother. It has a strong green throat that fades to yellow as it moves far out on to the petals which are rimmed with gold toothy edges. Parentage is Bryan Culver's Rose Electra x Reckamp's Heavenly Pastel. Rosemary Mussar is the first introduction out of either of those parents. The neon pink colour and green throat comes from Rose Electra. Heavenly Pastel has a heavy substance with hooks and horns on the edge which this cultivar has inherited. Some of my best toothy seedlings have come from Heavenly Pastel. I first made this cross a few years ago and the seedlings were so promising that Bryan recommended that I do a long cross. We planted over 100 seedlings from this cross down at his farm as I was limited for space at the time. About a dozen seedlings were selected from this cross and Rosemary Mussar was easily the most vigorous grower and most beautiful flower.
The scapes on this mid-late bloomer are about 27" tall, usually with at least one lateral branch and a top V. Blooms are 5" with good substance and the foliage is semi-evergreen. Pod and pollen fertile. Registered 2013. Tetraploid. Limited availability as much of this plant will stay within the family. $125 (single fan). This is currently sold out and a waiting list has been started.