Princess Mardo (Mussar, 2020)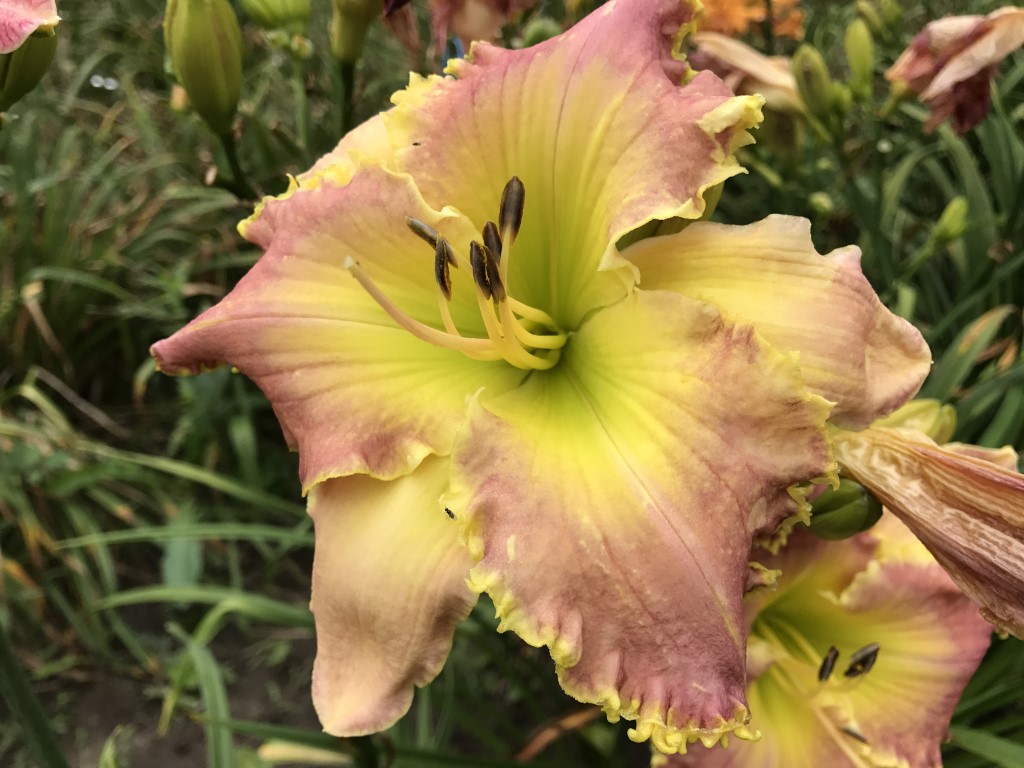 Princess Mardo (Mussar, 2020). 6" bloom on scapes 36" tall with 4 way branching and an average bud count of 15. A sibling to Another One Bites The Dust, another of my 2020 intros. A mid season bloomer with Semi evergreen foliage. Parentage is (Rose Electra x Heavenly Pastel) X Thistles and Thorns.
This is a sibling to another of my 2020 intros Another One Bites the Dust and has a more lavender pink bloom but the same great toothy edge. Again the toothy edge comes from Karol Emmerich's Thistles and Thorns which has been a real good parent for me with a contribution from Reckamp's Heavenly Pastel which is amongst my favourite of his intros and widely underused in my opinion. The colour goes back to Bryan Culver's Rose Electra.
Naming rights and the first plant were auctioned off at the Region 4 summer meeting last year and was won by Carl & Marlene Harmon who combined a couple of nicknames for his wife Marlene and came up with Princess Mardo. Many thanks Carl! I should also add that this plant tied for first overall in the Douglas Lycett Seedling competition put on by the Ontario Daylily Society last year.