I Saw Her Standing There (Mussar, 2018)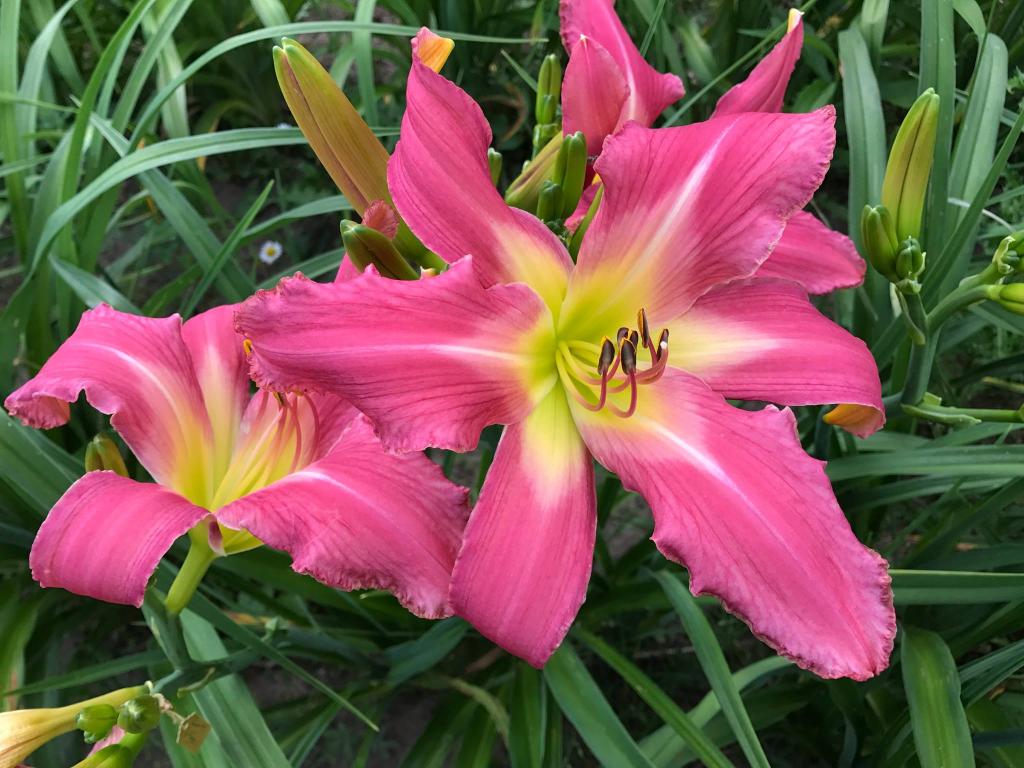 Tet. 33" tall, 8.5" bloom, 18 buds, 3 - 4 way branching. Early-mid season bloomer, Dormant. (Astral Voyager x Ruffled Bouquet Deluxe). Fertile both ways.
When I saw this one "standing there" in the garden it just drew me in. The gorgeous rose pink colour, the large blooms, the watermark and nice height just catches your attention. Pretty striking as a first generation kid out of a Reckamp polychrome. Ruffled Bouquet Deluxe was one that Brother Charles favoured for the great scape it passes on to its kids. A favourite here!
$100 / SF.