Golden Prelude (05-10)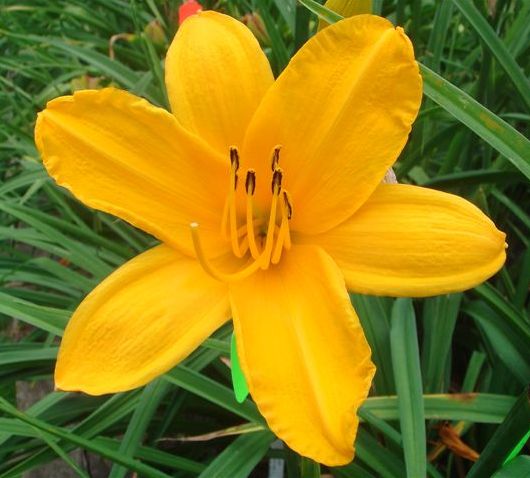 Golden Prelude is a cross of Saratoga Springtime x Esperanza Gold my twq earliest blooming tetraploid daylilies both of which will bloom about the same time as Stella De Oro and some years a few days earlier. Golden Prelude will FFO (first flower open) usually by the third week of June around the same time as Stella or slightly later.
Admittedly, the flower form of Golden Prelude is very old fashioned and relatively narrow by today's standards. Its value is in the big bold colour impact it makes so early in the daylily season. The bright gold 5.5" flowers are borne on scapes 36" tall (taller than both parents) exhibiting 2 lateral branches and a top V carrying a bud count that ranges from 13 - 16. The bright gold colour comes from the pollen parent Esperanza Gold and it is interesting that this cultivar shows none of the eye nor has picked up any of the sometimes fulvous colour from the pod parent.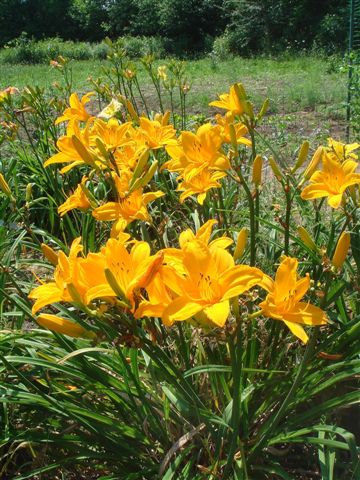 The foliage on Golden Prelude is semi-evergreen. It is interesting that both parents are registered as dormants however they perform as vigorous and hardy evergreens or semi-evergreens in my garden. Both will have green foliage until the snow flies and Saratoga Springtime in particular will have new yellow-green leaves already growing when I remove the winter-killed foliage in the spring. I suspect this ability for vigorous early growth is the key to extra early blooming.
Golden Prelude will polytepal (exhibit an extra pair of petals and sepals) on occasion. I normally see one or two blooms like this every year.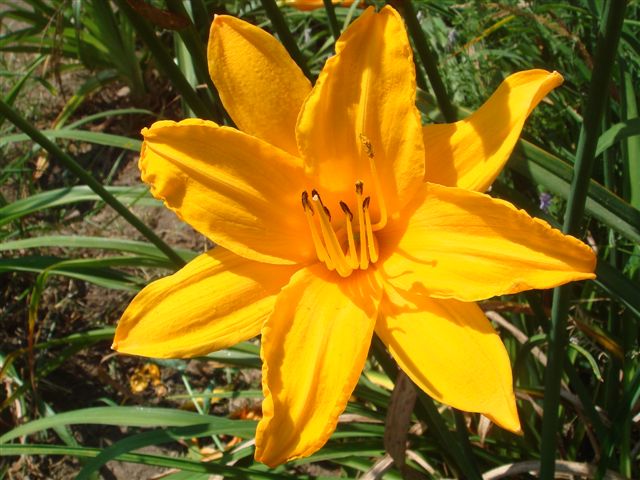 Pod and pollen fertile but I have not used it to any great extent in breeding so far. Registered 2012. $35 (single fan)