Evidence Of Life On Mars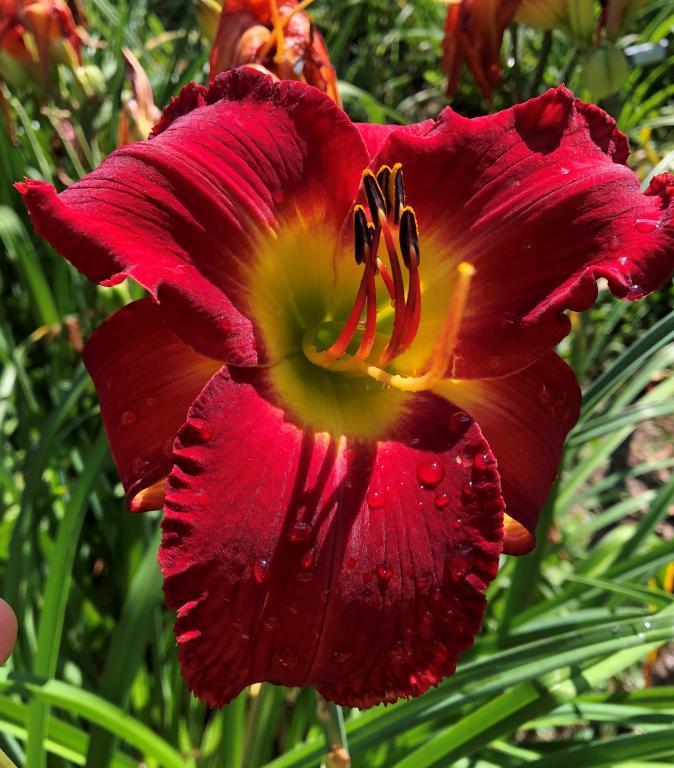 Evidence of Life on Mars (Mussar, 2021) Tet. 6" bloom on 35" scapes with 3 branches and a bud count of 16. It is an early mid season bloomer with semi evergreen foliage. The blooms are a clear cranberry red with lightly ruffled petals above a yellow to green throat. The pod parent was a Mike Georges seedling out of Rosy Complexions x ((Joan Derifield x Diana Grenfell) x Fabulous Frieda) so you can see where the clear red colour came from. The pollen parent is my conversion Tet Evidence of Aliens. It is both pod and pollen fertile.
This is the first introduction out of Tet Evidence of Aliens bringing a whole line of new genetics to the tetraploid gene pool. I love the clear, bright colour and height of Evidence of Life on Mars. While I don't do a lot of breeding for reds, this one clearly deserves to be introduced.