CHS A Handsome Devil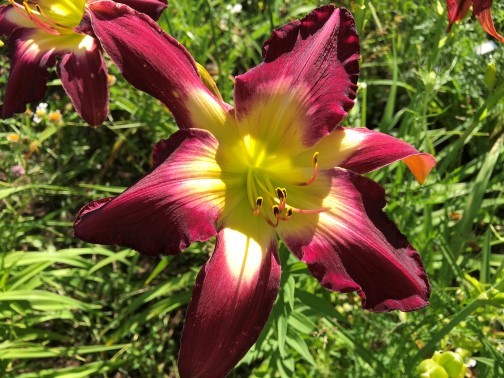 A couple of my 2019 registrations are memorials that will not be commercially available but I do want to share them.
This is CHS A Handsome Devil, named in memory of Christian the 30 year old son of a dear friend that I had worked with for years who passed away suddenly after a brief illness earlier this year. We were looking for a strong, masculine, purple bloom and I think this one meets those qualities.
CHS A Handsome Devil is a large 8" open formed bloom which has 37" scapes with 4 way branching and an average of 12 buds under minimal care. It is a tet, early to mid-season bloomer with semi-evergreen foliage habit. The burgundy coloured blooms have a lighter watermark and is from a cross of Melanie Mason's Dangling Participle x Don Herr's Aaron Brown.
This plant was destined to be an introduction and I'm so pleased that it will help to commemorate the life of a remarkable young man who is sorely missed.
Not available for sale.