Ruffled Strawberry Parfait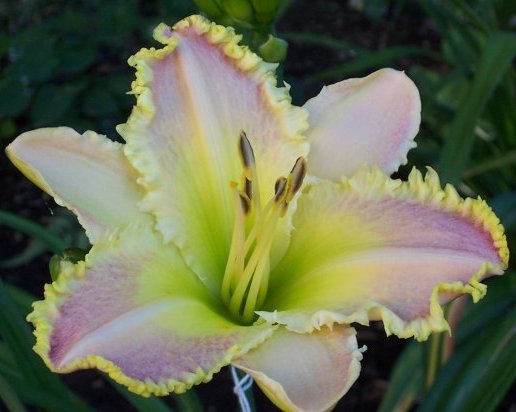 RUFFLED STRAWBERRY PARFAIT (Reckamp - Klehm) Tet, 28" L, 6" Dor.
This is one of my all time favourites from Brother Charles and was just released I believe, in 2001. This is a gorgeous pastel cream pink with an incredible toothy, golden edge. As a product of northern breeding this is a flower that doesn't require excessive heat to produce that beautiful edge. I bloomed a few seedlings from it this year (some of which you can see on the seedling page) and will have some more to look at next year.