Longlesson Liberty Belle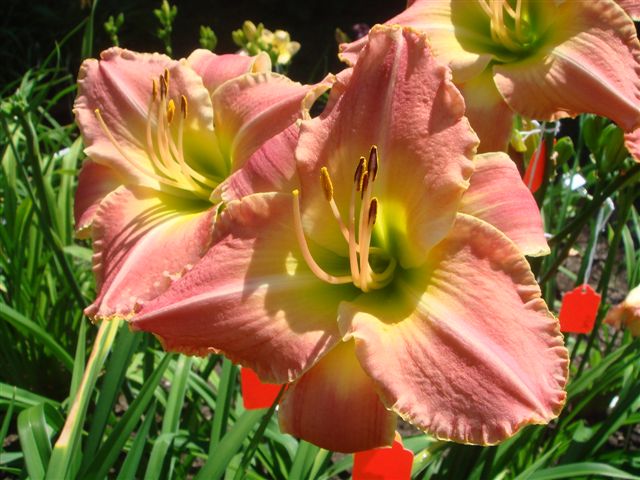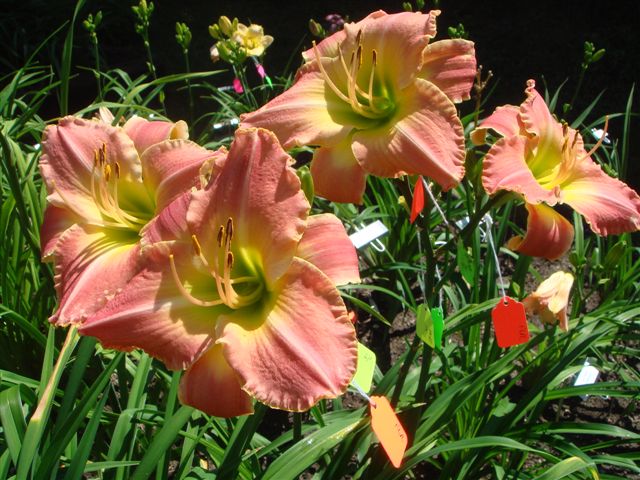 LONGLESSON LIBERTY BELLE (Mason, 2002) Tet, 35" ML, 6 ½" Dor.
5 way branching and 30 bud count.
Rose pink with peach gold watermark and a gold edge above a very green throat. (Festal Banner x Techny Peach Lace). Gorgeous colour, great branching and bud count, a Reckamp kid and northern hardy. How could I resist? I look forward to using it in my program.