Kaleidoscope Background Images
created by


The various background images used on this site were created by RoseAnne Mussar of Bright Bits (who happens to be Dave's sister-in-law).
The process started with the following image of a tray of Dave's flowers that were used to decorate the tables at the golden wedding anniversary of his parents: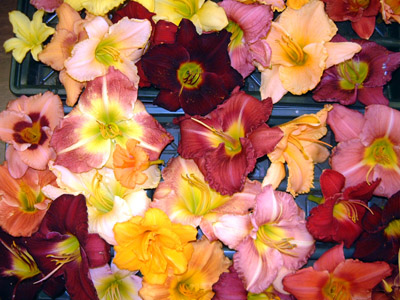 Slices of this original picture were processed with the kaleider program to form a kaleidoscope image. A background tile was created using a portion of the kaleidoscope image and the colors were washed out of the image using Photoshop.
The following are examples of various kaleidoscopes derived from the above image.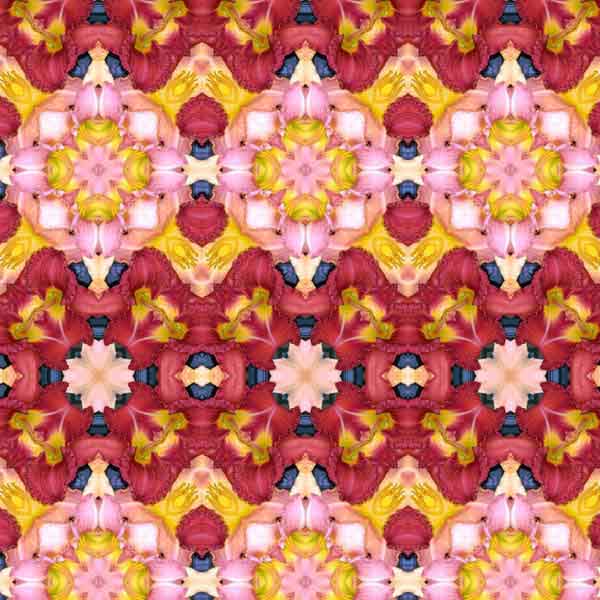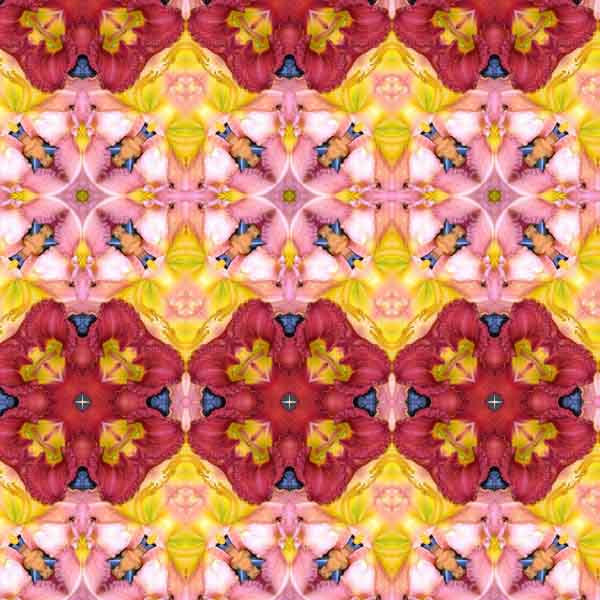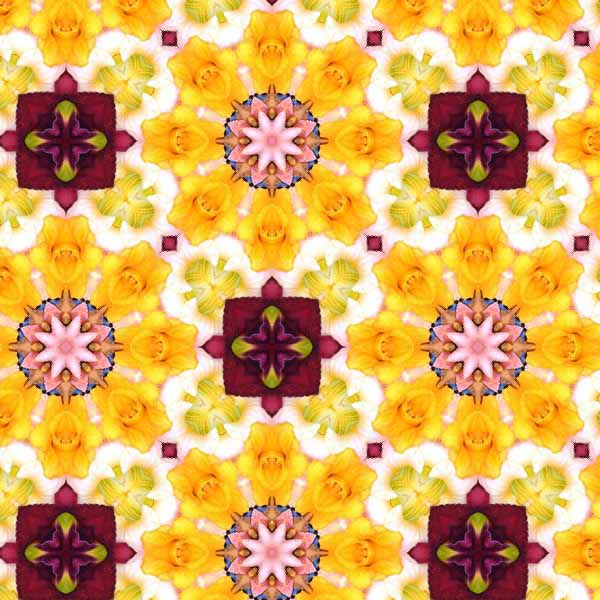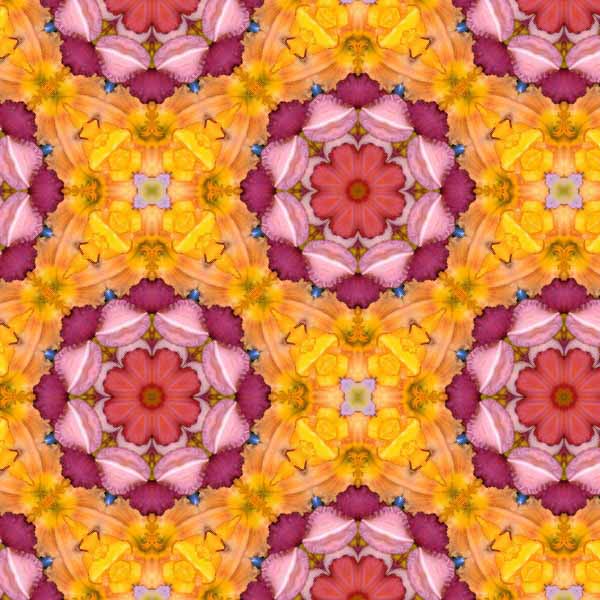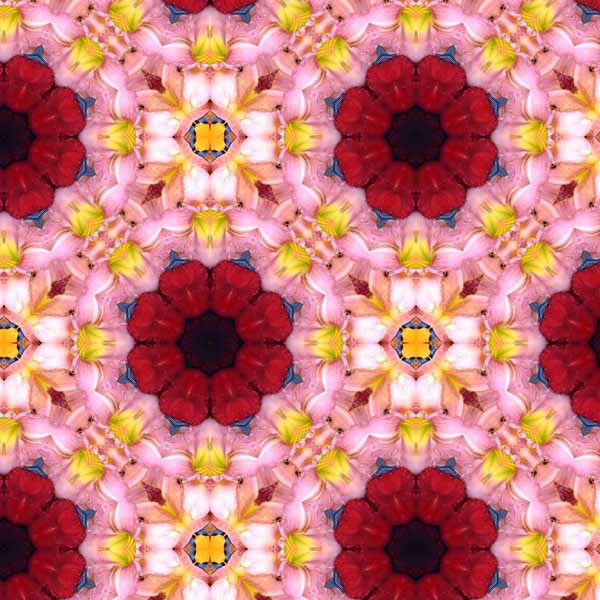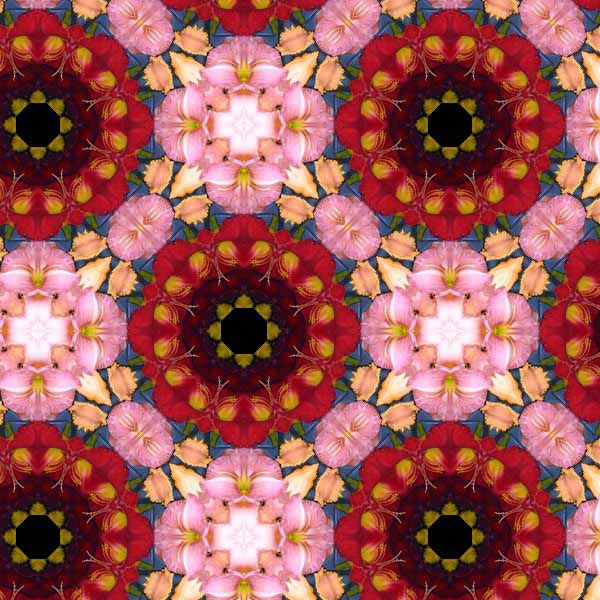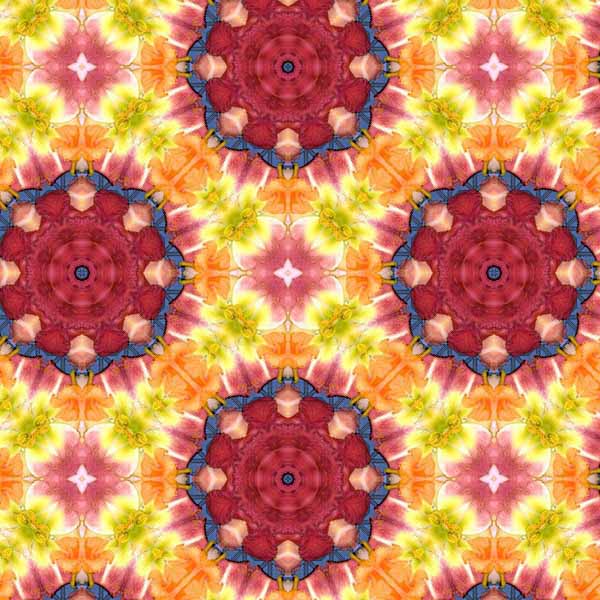 ---
This page was last updated on 2008/11/30.