Aerial Property Views
Many thanks to Daniel Wallis of Ontario Drone Solutions for producing a video and doing the aerial photographs of our property.
The drone video footage can be viewed at https://youtu.be/1GxE1dS1mig
Click an image for a higher resolution version.
---
This is an overview of our property, 2.5 acres in total. The seedling field is about an acre in size. The wooded area between the house and the field is a low area and generally swampy as run-off crosses our property through the woods. The front of the house faces west and the upper edge of the picture is south.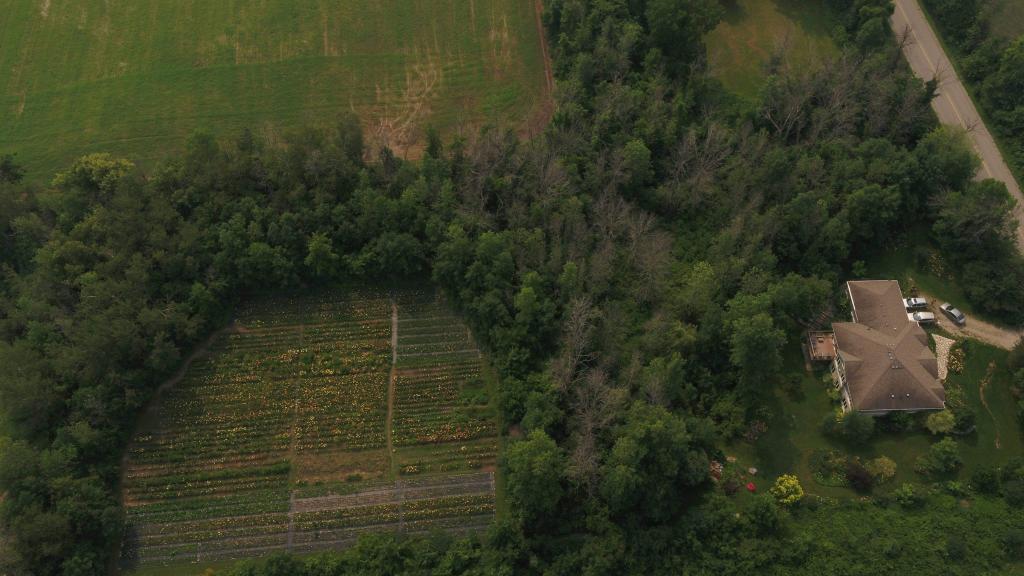 ---
Another view of the property from the southern edge. The woods are mainly ash and you can see we are quickly losing them to the Emerald ash borer.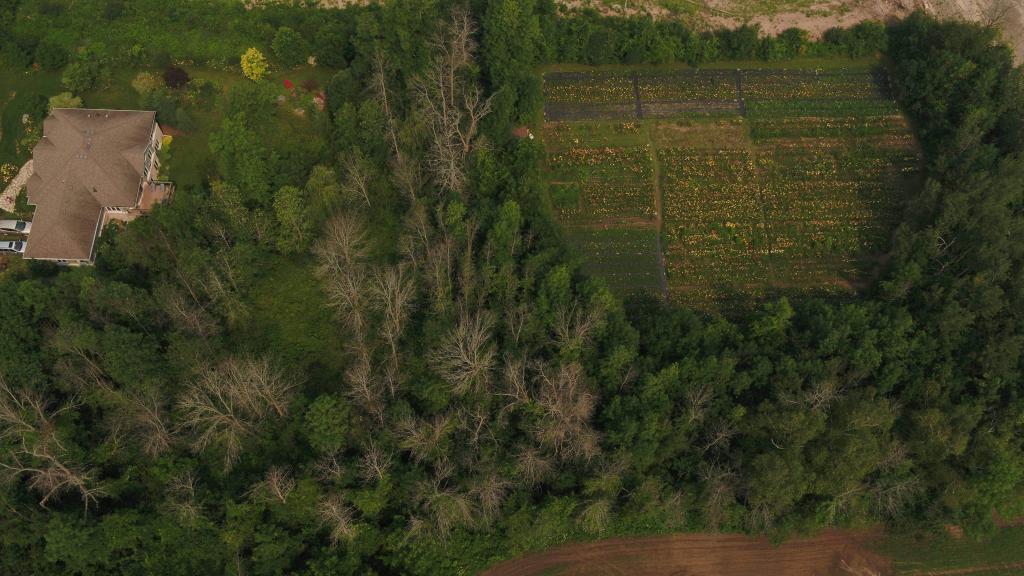 ---
A closer view of the seedling field from the northern edge. I use landscape fabric where I plant my seedlings but named cultivars and selected seedlings are grown without fabric. It is a lot to weed, especially for one person!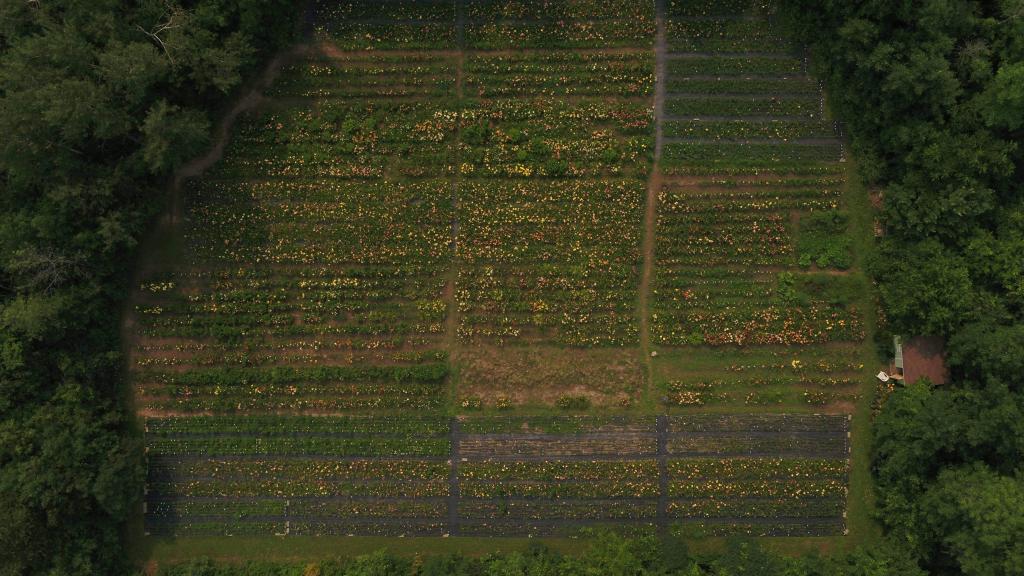 ---
A longer view of our property with Mountsberg Reservoir in the distance. Over the past couple of years our neighbours have built a riding arena and stable complex behind our place. The open area to the north or left side of our property will eventually become paddocks for horses as well like on the far side of the stable complex.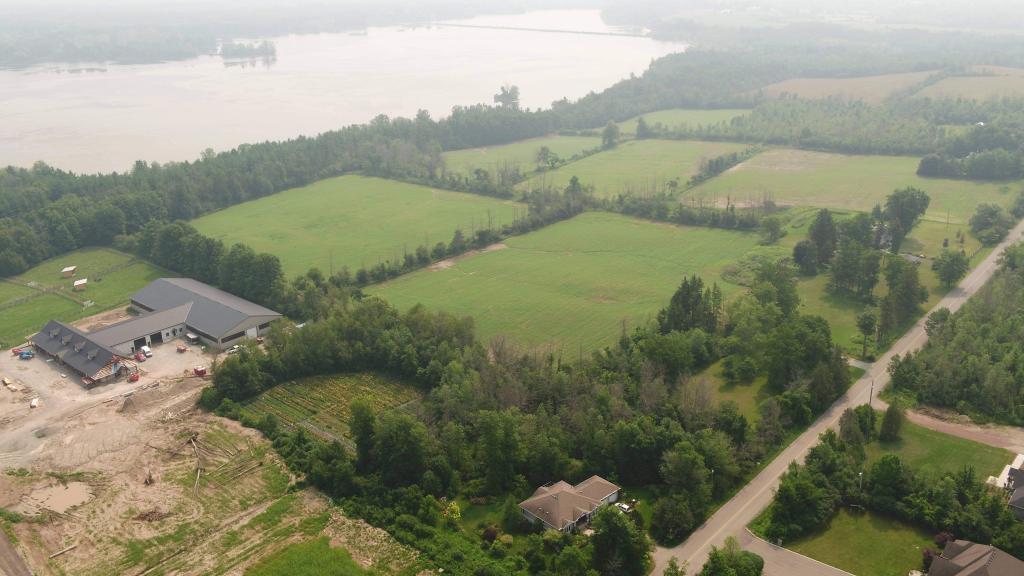 ---
This page was last updated on 2022/02/03.